THIS JOB WAS DONE AT VITRO AGENCY, ALL RIGHTS RESERVED.
My whole on this job is all the retouching on all images.
Jellyfish Style
We were super proud to develop this concept from the beggining to the end at Vitro, it was really cool to have the whole team involved and also the CGI experts of Saddington Baynes to develop the jellies and also the animated video.
A little bit of how they created the CGI:
''Developing branded characters, such as the Asics 'Jellyfish', is one of SB's most rewarding and inspiring types of project work. Designing a hybrid of a jellyfish and an innovative sports shoe with a full 360˚ gel sole, that is not only believable but both beautiful and eye-catching, required a wide range of skills, from laser scanning the prototype shoe to organic sculpting and procedural simulation of the tentacle movements. The resulting stills and animation were the culmination of balletic choreography of jellyfish movements, bespoke illumination and particle systems and a consistent creative direction across all deliverables.''
My part of this job as the main retoucher was to get everything from the studio and try to get the best result for our shoes and environments, doing suggestions of colors and elements to the background of each model. It was super fun to work as a big team to accomplish this task, and i loved how some colors combination turned out. I was responsable together with my creative team at Vitro to tight the pieces and make everything look magical and beautiful.
Check it out our work and if you like, leave your comment.
This entire job involved more than 50 people and im very happy to be part of it. Enjoy!
Art Director: Ryan Smith and Doug Hyland
CGI: Saddington Baynes
Retouching: Hugo Ceneviva
Production Artist: Matthew Torres
Production Manager: Michael Berberick
Creative Director: Kent Thayer and John Vitro
Client Services: Max Vitro and Dylan Frederick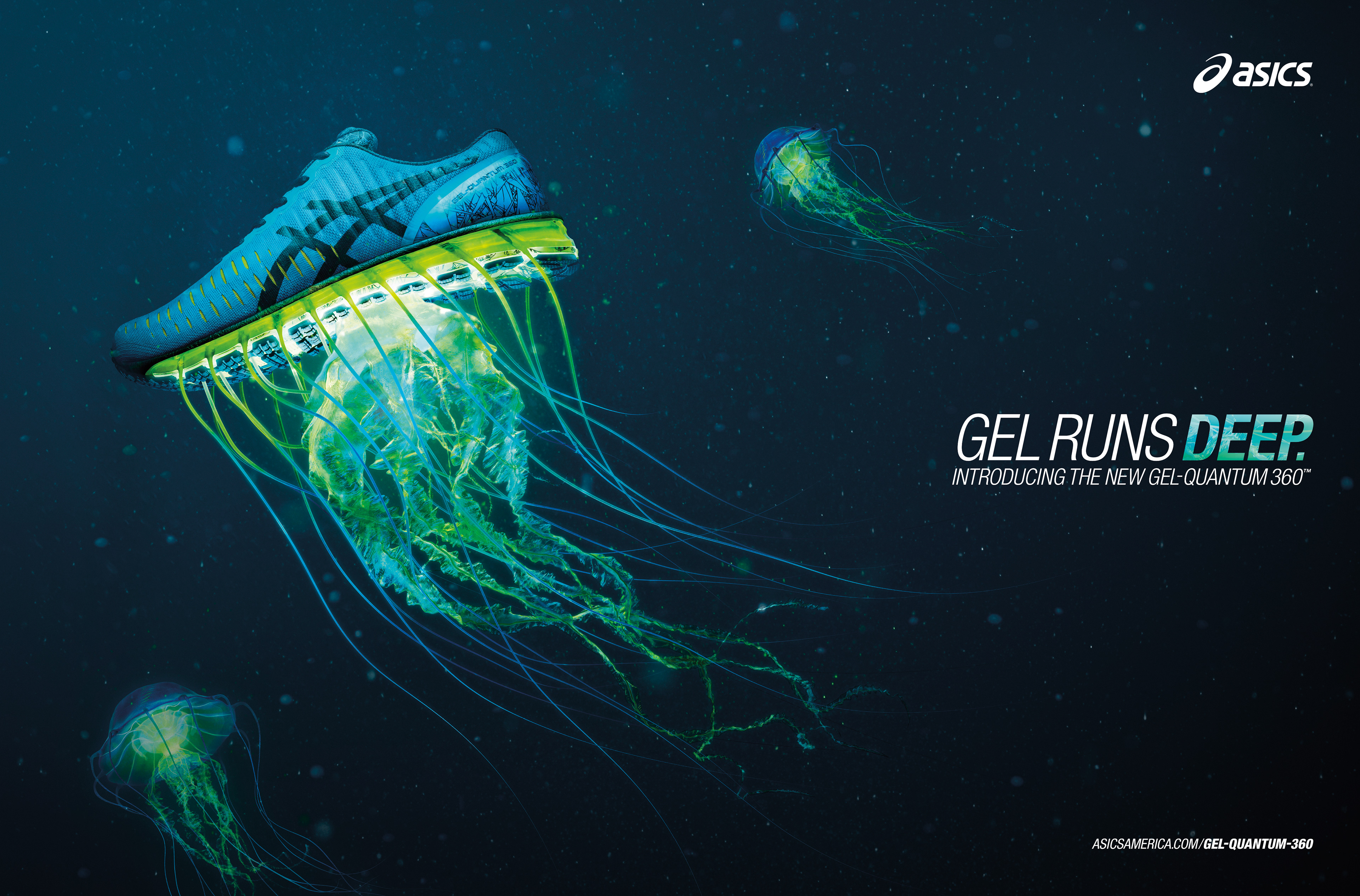 AWARD FOR BEST POST PRODUCTION
Check out "Asics - Behind The Scenes" by Saddington Baynes on Vimeo.
The video is available for your viewing pleasure at
https://vimeo.com/138657531
If you like this video, make sure you share it, too!
Vimeo is filled with lots of amazing videos. See more at https://vimeo.com.