My new series of images invites you to take a deeper look into ourselves, 
specifically our

Inner Thoughts.

 
Inner Thoughts are the continuous flow of ideas, thoughts, and feelings forming the content of an 

individual's consciousness

.
We all have Inner Thoughts, no matter who you are. 
They can be comforting in some instances and not very pleasing in others. 
Its up to us to balance them out for a better way of living. 
My goal with this series is to show some of those

feelings

materialized in images. 
Imagine traveling inside of your

mind

, going through all the different emotions 
that can pop up in your head almost with no control. 
I hope this project makes you trip and look into your own inner thoughts. 
The bubbles will be your guide. Let your feeling flow.
I really wanted to challenge myself on this project, so i did a series of prompts on Midjourney for inspiration, my goal was to create something that was way 
more beautiful and impactful than what i got from AI. 
This is how i see AI moving forward, as a tool for my creativity. In this case it was just for inspiration. Nothing else. I made sure i captured all the images i used on this.
Here are some of the images i got during my brainstorm. Some cool insights but i was missing color and a more dramatic lighting, which i decided to add when it came time to actually produce the images in my Studio.  
______________________________________________________________
All the assets were done in a single photoshoot, i produced everything using 
my new LED lights and a bubble gun. 
Once the lights were set up properly, we started to have fun. 
Using a wide lens and a fast shutter speed, it allowed me to create this environment of bubbles that feels like its inside of a person consciousness. 
Then i started playing with colors to give each image the feeling that i was looking for.
 This is a concept project, to explore my creativity and test my self to 
produce something unique and also beautiful.
Here are the final Inner Thoughts, each one representing a particular feeling.
CLICK ON THE IMAGES TO SEE FULL FRAME.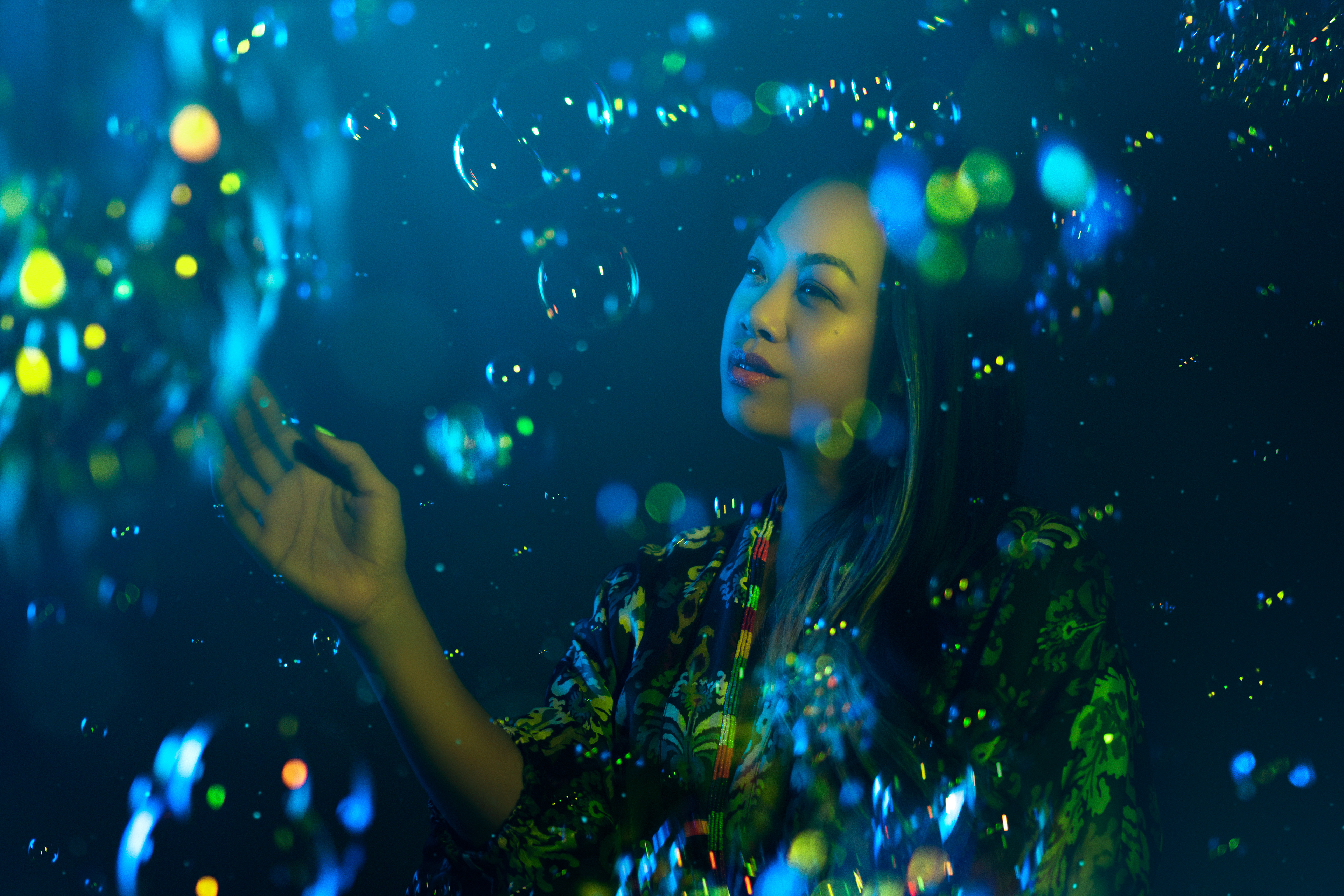 Here is some BTS of our shoot. 
Did you enjoy this project? 
Please leave a comment, i would love to hear your thoughts on this project.
Email for contact: hugocantelli@yahoo.com.br
Thank you for stopping by. It means a lot.