Always nice to work with my friends from Poland, they are amazing photographers and this time our challenge was to make you thirsty! We shot some Coca Cola Bottles and the challenge was to create a really cool visual environment to integraste the shot we had. 
I was responsible for all the retouching and Lett Studio produced the images for me, and we work together to get the final result. We did a focus stack using the Helicon to be able to capture every single detail. We always work together challenging ourselves to produce something that we are proud of, and i have to confess, this one is one of my favorites!
I invite you to check it out and leave your comment. 
MOOD BOARD - INSPIRATIONS AND COOL REFERENCES
PHOTOGRAPHY PROCESS BY PIORT AND ALICJA FROM LETT STUDIO.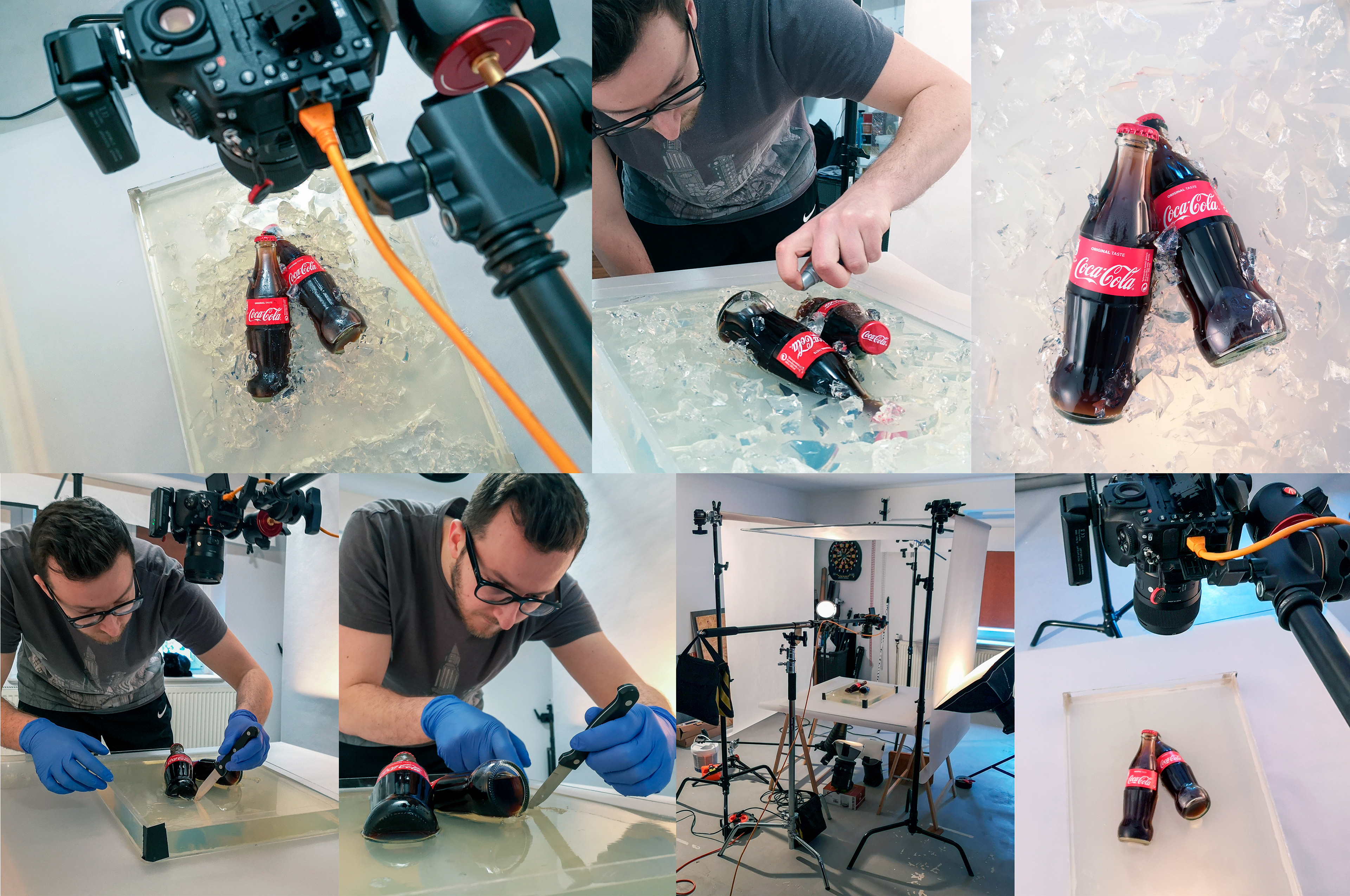 COMP STAGE, ON THIS STAGE I EXPLORED A LOT OF VARIATIONS TO SEE WHICH ONE WAS MORE APPEALING TO OUR IDEA.